Public Safety Diver Program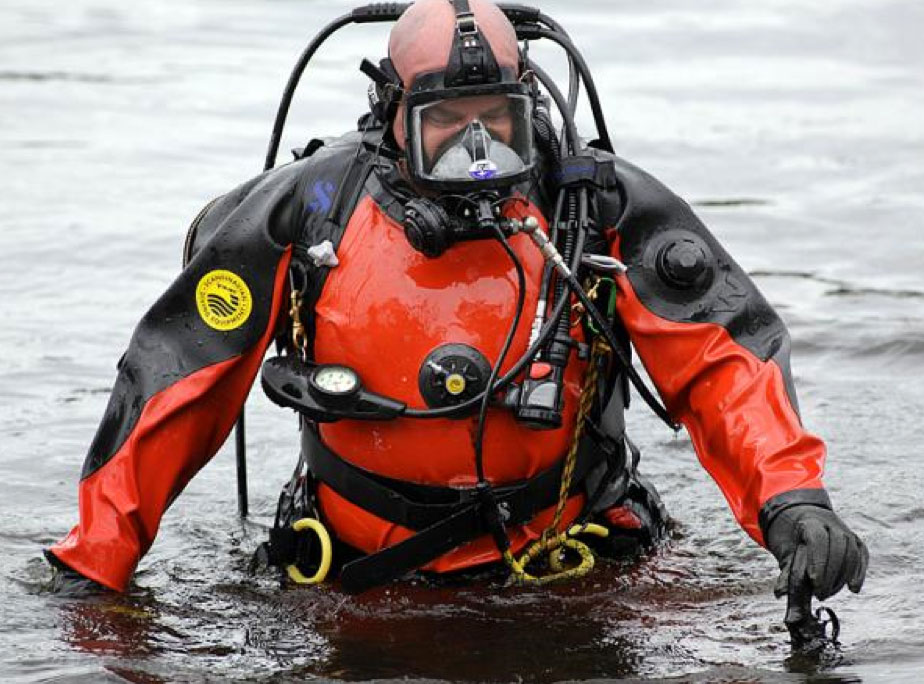 The PADI Public Safety Diver course is the first step into this distinctive specialty training for the few but elite divers in the country. This course is now open to civilians and provides the foundation into public safety diving. If you have the opportunity to work with local authorities and be part of a scuba diving rescue team, or conduct search and recovery dives, and maybe even underwater criminal investigations, this is the course for you. Although public safety diving can be a fun and exciting adventure, it's serious and requires special training. The PADI Public Safety Diver Specialty course gives you a solid foundation to build upon and teaches you both surface and underwater skills that you may need on the job.
Course objective
Intro to Public Safety Diving
Public Safety Diver Readiness
Scene Size-up
Before Starting the Public Safety Dive Operation
Communications
Medical Considerations
Basic Search Techniques
Body Movement in Water
Self-Rescue Techniques
Emergency Response
Non-Diver Victim Rescues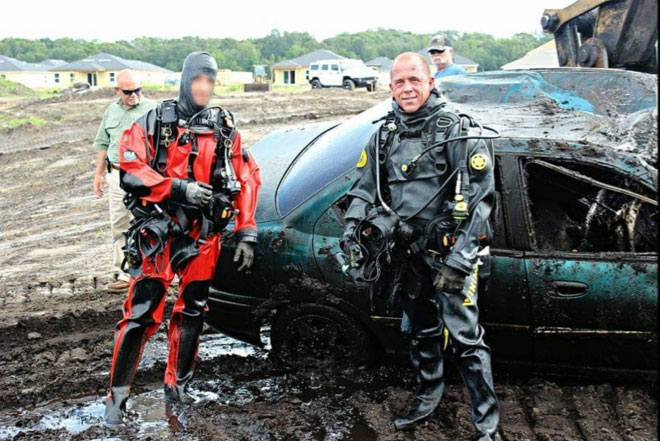 Program & Certification Requirements PSD is taught using a combination of classroom presentations, surface practice sessions, and 4 Open Water dives over a total of 3 days. Confined water sessions may be added to introduce new skills or equipment to the class. The student diver must demonstrate accurate and adequate knowledge and performance of all skills fluidly with little difficulty, in a manner that demonstrates minimal or no stress during the Open Water dives.
Basic Course Outline
DAY 1
Classroom
Specialized Equipment review and set up procedures
Skills review
DAY 2
Review
Dive Scenarios 1 and 2
DAY 3
Review
Dive Scenarios 3 and 4
Pre-requites:
Advanced Open Water Diver
18 years of age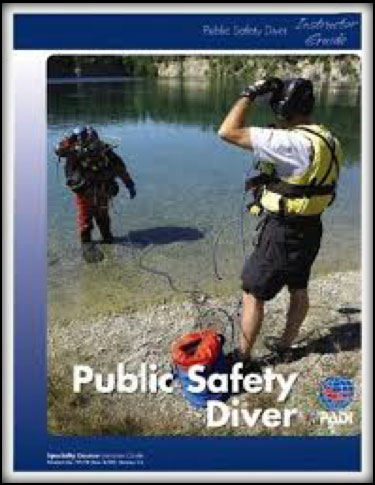 $600 pp with groups of 4 or larger.
Private schedule First diver $950 with second and third diver at $600. Four or more divers $600 each.
Includes: Books, Materials, U.C.I. Marker Buoy
Certification and processing
The Materials & Equipment You Need:
Two Cutting Devices (shears, knife, seat belt cutter, etc.)
Two Scuba Cylinders - 80 cubic feet or larger
Two surface signaling devices (whistle, surface marker buoy, etc.)
All personal standard dive equipment
Pocket mask
Log book
Recommended: PADI Rescue Manual, Encyclopedia of Recreational Diving, Spare mask, PFD (personal flotation device), Support equipment
Continued learning specialty courses for Public Safety Divers
Dry Suit Diving
Search and Recovery
Emergency Oxygen Provider
Full Face and Underwater Communications
Advanced Public Safety Diver
Instructor Information:
Tommy Keisler is a PADI certified Master Scuba Instructor with over 30 years of dive experience. He is currently the Dive Team Coordinator for the St Johns County Sheriff's Office and certified Master Underwater Criminal Investigator.